Show first run greeter and tour after logging the user in
After initial setup has completed and the user is logged into their first session, we currently launch yelp, showing the getting started docs. This is an important moment in the first run experience, when we want to set the right emotional tone and establish a relationship with the user. Unfortunately, yelp doesn't work well for this: first run as "docs" isn't a particularly uplifting experience.
I'd like to propose that we show a custom "greeter & tour" instead. This would essentially be an assistant, with each page containing an image and a line of text. Ideally distributions would customise the first page to include a branded graphic or animation.
A mockup for what it could look like: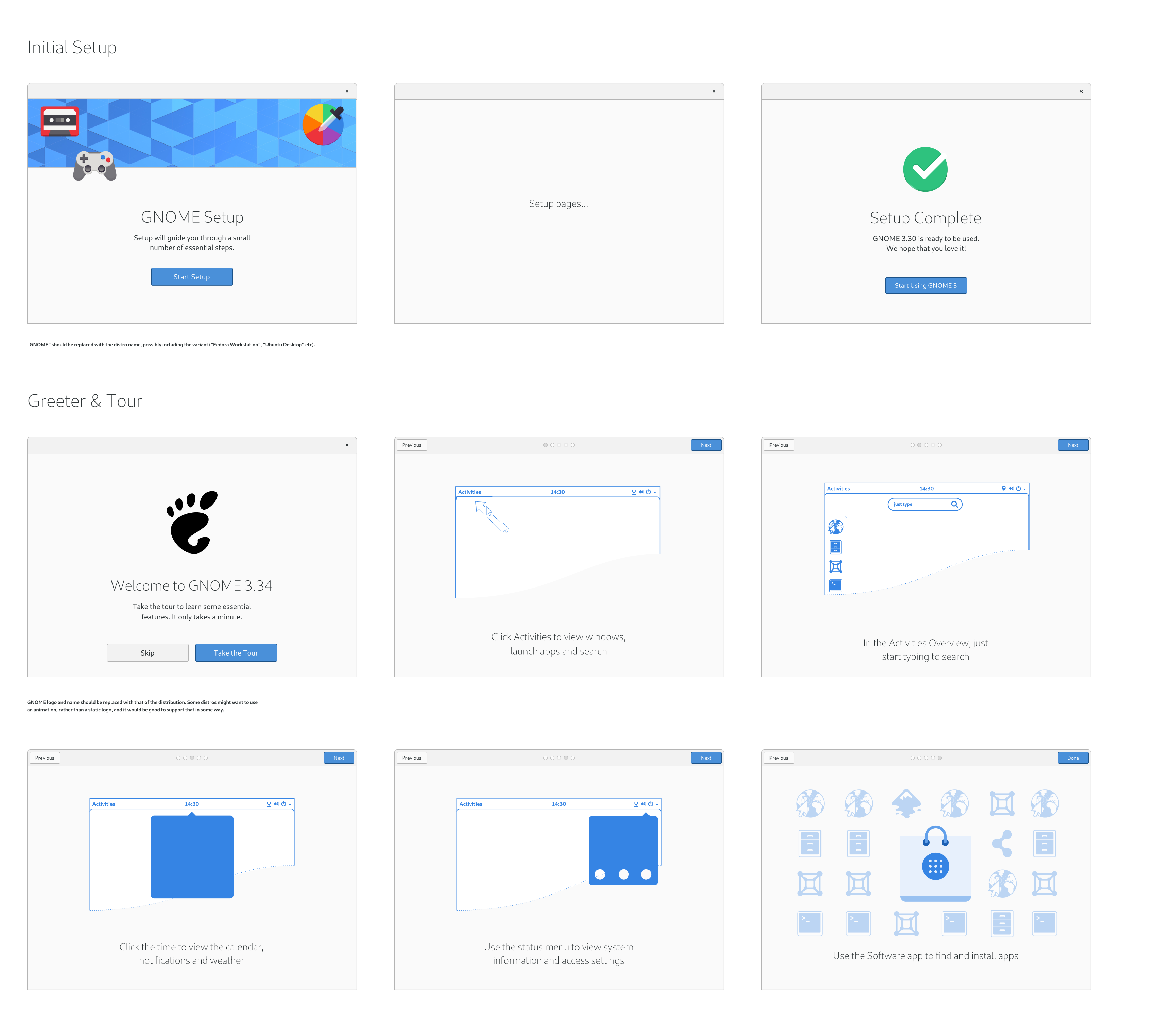 There's a slightly different version that @jimmac's done; we should look at that again further down the line.
I've pulled @jimmac's images out of the mockup, so they can be used for implementation.
@matthiasc, I've mentioned this to you before; it'd be great to try and get it in for 3.34.
(Apologies for abusing the initial setup issue tracker for this.)
Edited
by
Michael Catanzaro