Get speakers gifts
What kind of gift we want?
In past conferences in Almería we contracted a local artist series of exclusive limited craft prints with motivs related both the conference and the hosting city.
The cost is about 100 € per design + 5 € (around) per copy.
As examples:
SuperSEC secure programing conference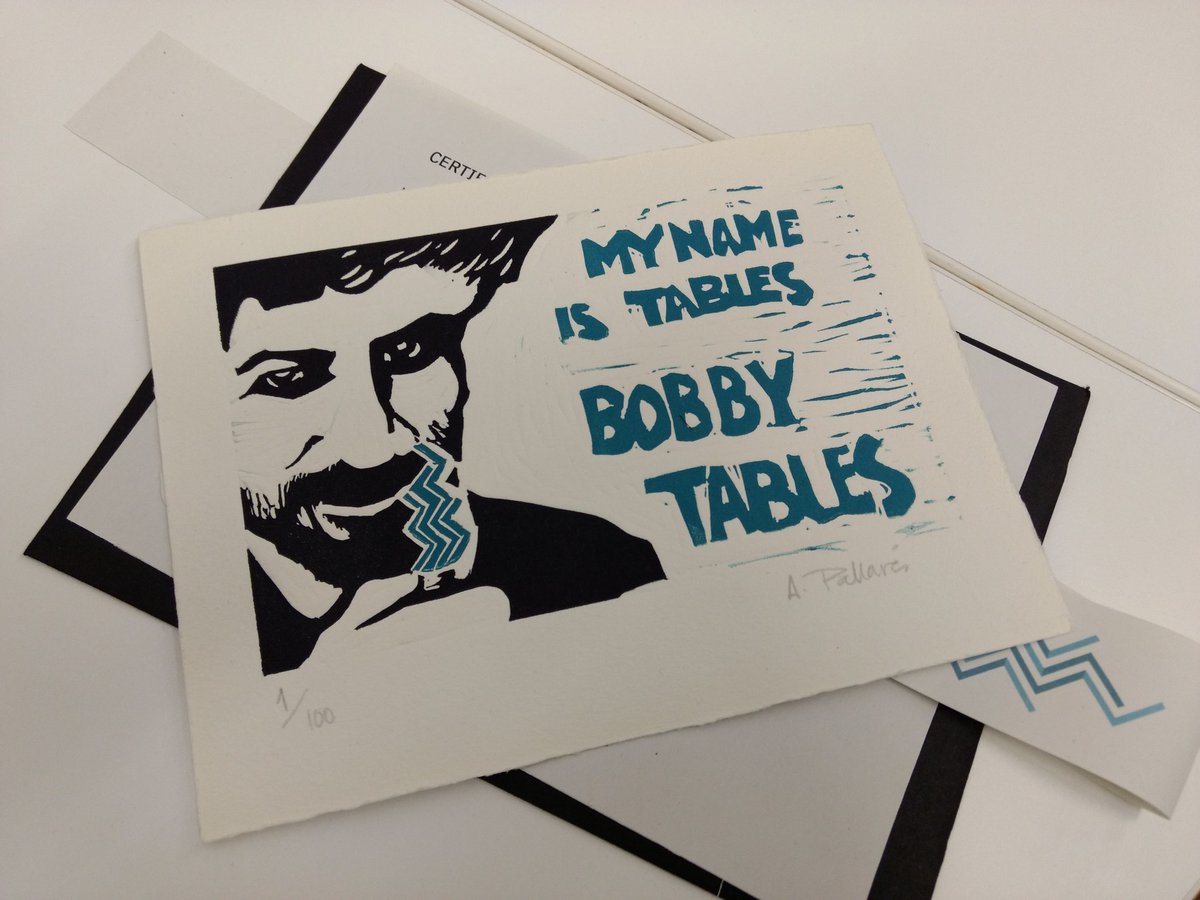 and PyConES 2016, national python conf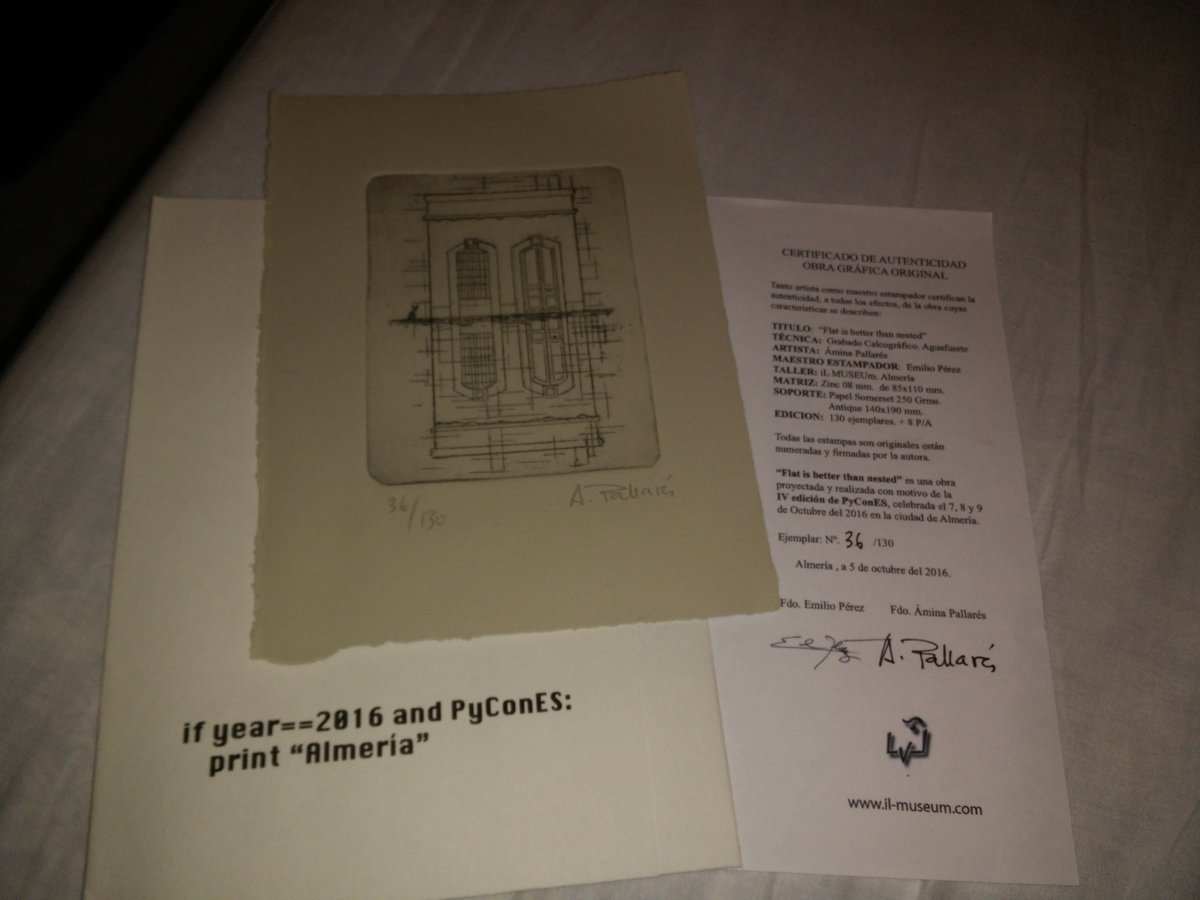 If we like we could repeat for GUADEC 2018. The main question would be:
we'd want one per speaker (we usually include sponsors, organization team and a number of relevant VIPs)
or to gift to each registered GUADEC participant.
Opinions, please.
Edited
by
Ismael Olea
To upload designs, you'll need to enable LFS and have an admin enable hashed storage.
More information