This refreshes the updates page to make it match the newest designs. It puts the headers out of the lists, uses the latest styles and supports the narrow mode.
To do:
Update the app rows
Decide how to handle the header's spacing with a button.
Some of these commits where submitted separately as smaller and simpler MRs.
Wireframe
https://gitlab.gnome.org/Teams/Design/software-mockups/-/blob/master/update-progress.png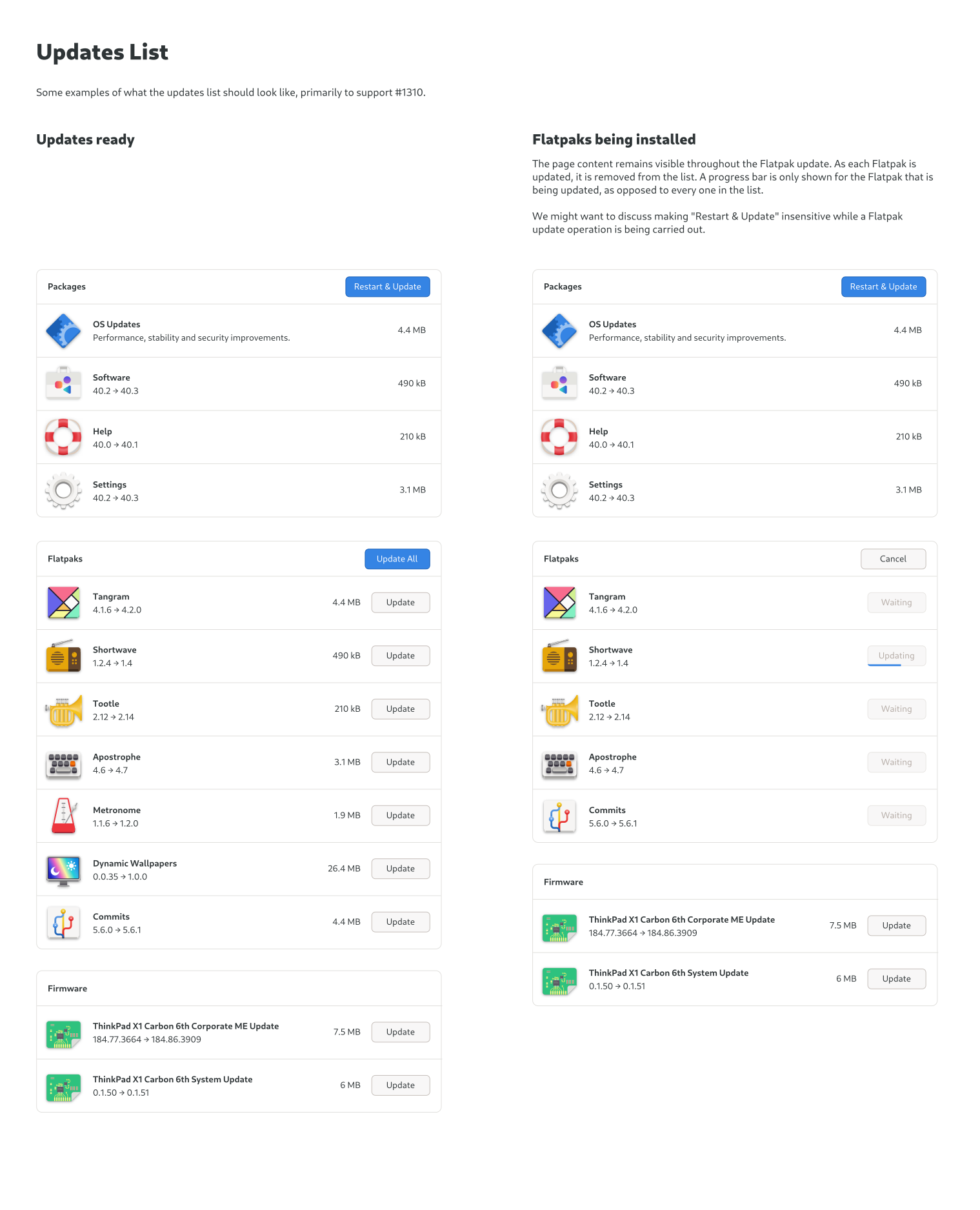 @aday told me on Matrix they want the section header labels and the Update All buttons to be out of the list like in all other modern design, contrary to what the wireframe currently shows.
Before
After
Edited
by
Adrien Plazas